Hackney Headteachers' Conference
Friday 18 March 2022, 9.00 – 15.30 
National Gallery, Trafalgar Square, London WC2N 5DN
£199 (+VAT) per delegate
Due to the current situation with Covid-19, and in light of Hackney's advice to schools to reduce indoor gatherings and visitors on site, we have decided to postpone this year's Headteachers Conference, which was scheduled to take place on 28 January 2022.
The conference will now take place on 18 March 2022.
We apologise for any inconvenience and hope this new date will alleviate any concerns regarding social distancing. It will be a day of learning, sharing ideas and discussion, and provides the perfect opportunity to network with peers and colleagues in the beautiful surroundings of London's National Gallery.
Topics will include:
Educational techniques for senior leaders
Inspiring confidence in parents
Who should attend?
Primary, nursery, secondary school:
CEOs
Executive Headteachers
Headteachers
Heads of School
Programme
09.00 – Arrival and networking opportunity
09.30 – Annie Gammon: Introduction and welcome
09.40 – Jacquie Burke, Group Director Children and Young People, London Borough of Hackney
09.50 – Cllr Bramble, Deputy Mayor and Cabinet Member for Education, Young People and Children's Social Care, London Borough of Hackney
10.10 – Anthony Anaxagorou, poet, author and poetry educator
11.10 – Break
11.40 – 'The secrets behind the success of the world's education superpowers': Lucy Crehan, teacher, author, and international education consultant
12.50 – Lunch
13.50 – Choice of workshops that include school case studies* 
14.55 – Gallery presentation
15.15 – Closing remarks
15:30 – End of conference 
The galleries will remain open to delegates until 17.45. Attendees will also have a private gallery presentation with an art historian followed by the opportunity to look around the gallery.
*Afternoon workshops will offer delegates an opportunity to hear and share best practice with case studies from both primary and secondary settings followed by a group discussion.
Workshops
Delegates can choose from two afternoon workshops. Hear and share best practice with from both primary and secondary settings followed by a group discussion.
Workshop 1
Inspiring Parent Confidence: Debra Robinson and primary and secondary school case studies
Evidence reviews overwhelmingly indicate that parental engagement has a large and positive impact on children's learning even after all other factors shaping attainment have been taken out of the equation. The scale of the impact is evident across all social classes and all ethnic groups.
In this workshop, a primary and secondary school share the strategies and interventions that have been most effective in supporting parental involvement, particularly those parents who are either not significantly involved in their children's education or who are not involved at all.
This is an opportunity to receive and share best practice, learning from each other to keep the Hackney School community focussed and achieving the best possible outcomes for all young people, particularly the most disadvantaged.
Workshop 2
Making Learning Stick: Craig Porteous, Deputy Headteacher William Patten Primary School, and Juliet Cook, Assistant Headteacher Clapton Girls School
Making sure that pupils remember key knowledge and that teachers have a range of techniques to support regular recall opportunities is a challenge for all schools. This has been particularly emphasised by learning opportunities lost due to the pandemic, and the rush to close subsequent gaps in learning.
This workshop will look at the evidence and best practice in supporting pupil retention, with primary and secondary school case studies and an opportunity for peer discussions. Facilitated by Jason Marantz, Senior Primary Adviser.
Speakers
Anthony Anaxagorou
Anthony is a British-born Cypriot poet, fiction writer, essayist, publisher, and poetry educator from North London. His award winning second collection of poetry, 'After the Formalities', won 'Guardian Poetry Book of the Year' and made the shortlist for the T.S. Eliot Prize.
His poetry has also been published in POETRY, The Poetry Review, Poetry London, Granta, Ambit, The London Magazine and featured on BBC Newsnight, Radio 4 Live UK, Channel 4 and Sky Arts.
Anthony's poetry touches on themes of racism and cultural acceptance that draw on his Cypriot heritage. He will share his journey from school to poet, as well as some of his powerful prose.
Lucy Crehan
Lucy is a qualified teacher, education explorer, author, and international education consultant. She taught science and psychology at a secondary school in London. Lucy has worked with governments in England, Brunei and Myanmar, and spoken about her work at conferences in nine countries across four continents. She spent a year working as part of a team advising foreign governments on education reform at Education Development Trust, and now works as an independent consultant and author.
Lucy's book, 'Cleverlands', recounts her findings from time immersed in some of the world's top performing education systems including Finland, Canada, Singapore, Japan, New Zealand and Shanghai. She will be giving first hand insight of what we can learn from these international education systems, including: 
How these countries achieve their high scores
What others can learn from them
What is the price of their success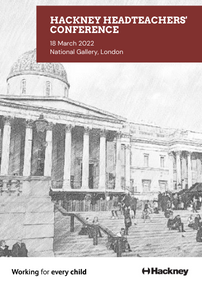 Book
Book your place on this conference through our online booking system.